A Birth Doula is a trained, non-medical, emotional and physical labour support person who assists you and your family during your labour, birth, and early postpartum period.
Because every mother and family has different needs, our doula team services are tailored to your circumstances and preferences.
---
Kitchener, Waterloo, and Surround Area Birth and Postpartum Support
What Our Doula Packages Can Include
Prenatal visits
Phone/email/text support throughout pregnancy and post birth
On-call 24/7 from 38 weeks until baby is born
Personalized "Labour Cheat Sheet"
Emotional, physical & informational support during labour until 3 hours after delivery
Postpartum visits
10% off any of our classes
A dedicated doula team and a back-up doula so that you are always cared for and supported
What Others Have To Say
"The doula service exceeded our expectations. Our doulas are birth oracles. They just seem to know EVERYTHING related to pregnancy, birth, and postpartum. If we didn't have doulas I think our birth experience would have been very different. They were well prepared to help me during labour and postpartum. Both of them were fantastic."
– Josh & Joslin G.
"Our Doula was committed and passionate about working with us… I certainly felt more prepared going into birth and felt I had worked out some fears and concerns with our doula."
– Andre C. & Sarah H.
Meet Bronwyn, Kathy, and Katie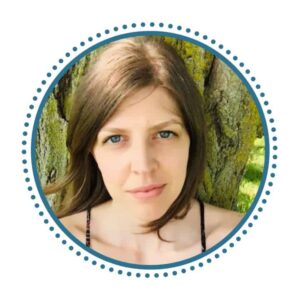 Birth Doula services are provided by Bronwyn Addico, Kathy Finney, and Katie Vanderveldt.
Your team not only works with you but also with your partner (if applicable) to create a support team that helps to complement each other's strengths and best assist you through the twists and turns of your labour. In addition, your team works alongside your caregivers to help enhance trust and communication if needed. Our Doula team attends both hospital and medically attended home births and is comfortable in either setting.
Bronwyn, Kathy, and Katie will support you and your partner by providing the knowledge, comfort, and education necessary for a fulfilling birth experience, using techniques such as massage, breathing techniques and vocalization, relaxation, education, and advocacy.
What Makes Balancing From Birth to Baby Special
We take great pride in the services we offer at Balancing From Birth to Baby. Our purpose as educators and doula service providers is to help you learn to trust your beautiful, strong body in birth. Our wish is that you can experience the birth of your babies as fully as possible.
We focus on making you can feel confident, informed, and surrounded with care, love and respect.
Balancing From Birth to Baby are determined to bridge the gaps in prenatal, parenting education and services available in the Kitchener-Waterloo area. Offering balanced medical and holistic information so that their clients can make the best decisions for their families is of the utmost importance to both.
Where is Balancing From Birth to Baby Located?
While most Doula services happen in home, classes are held at our conveniently located Victoria Street South office with parking close by.
What Others Have To Say
"I felt the time we spent together established a level of trust and confidence in each other that allowed the three of us to work as a team with the ultimate goal being a positive, happy, and comforting home birth. Bronwyn provided a sense of calm and reassurance that truly made the birth a positive experience."
― Tim M.
Interested in the Balancing From Birth to Baby
Doula Services?
Get in contact to get more info on packages, pricing,
and availability