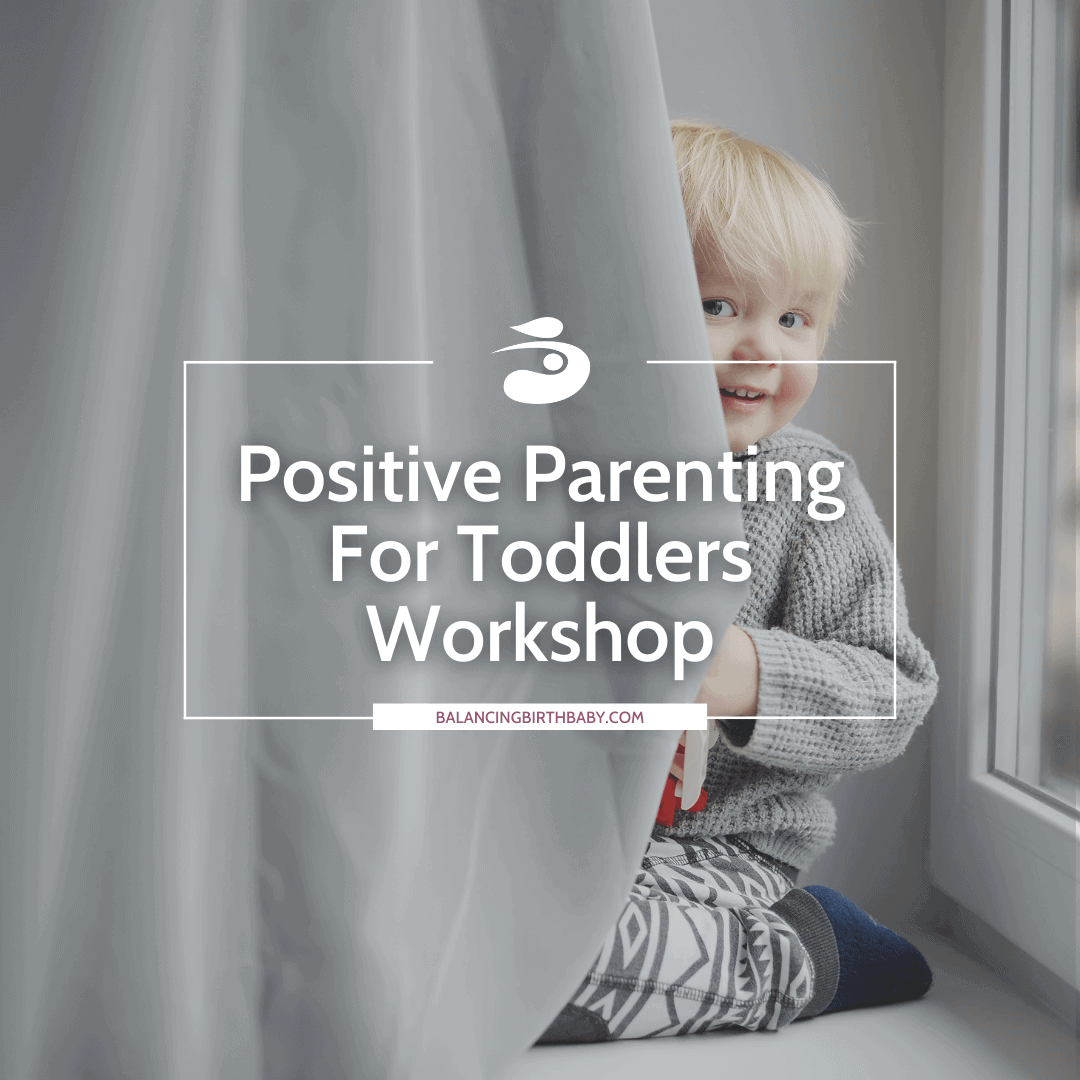 Positive Parenting for Toddlers
February 2, 9, 16, 23 from 8 to 9 pm
A four-week virtual workshop for parents of children aged 18 months to 4 years!
Learn how to handle your toddler's big emotions, behaviour, and strengthen your relationship at the same time.
Are you walking on eggshells trying to avoid the next meltdown?
When you say "no", does your little one's eyes light up like you've given them a green light to keep doing whatever it is you've just told them not to?
How is it possible that a small child could make you feel so helpless?
"I can't tell you how much better you made me feel and how much more "ready" I felt to face the day today!" – a past participant
No matter how fantastic your child is, the toddler years are challenging. This age is critical to their development and you don't want to screw up. However, you're unsure how to handle their big feelings and aggressive behaviour.
"I learned to really think of my child's perspective when thinking about how to handle the situation." – past participant
The toddler years can be more than tantrums, power struggles, and refusing to listen. Whether your toddler refuses to brush their teeth, screams when you wash their hair, hits the dog, makes a two-hour ordeal out of bedtime, or throws food on the floor while demanding carbs, this course can help.
There is a better way.
You can get your child to listen without yelling, threats, and time-outs. It is possible to build a relationship based on mutual respect.
Toddlers don't want to misbehave or manipulate. They want to please. They want to help. In this course, you'll learn how to use this to your advantage. And, the tools that you'll learn in this course will be helpful as your child grows.
The online version of this workshop has been designed to give you the strategies you need to take back control of your home and to provide on-going support over a 4-week period. Meet for one hour a week. And if you are struggling with bedtime and can't make a session or two, you will receive a recording of everything you missed.
The small group setting means that you'll get individual attention and support as you work through integrating new strategies and approaches into your parenting and resolving the toddler behaviour issues you're dealing with.
"I enjoyed the discussion with others. It was validation that we are not the only ones with these issues."
You'll learn EXACTLY why your munchkin does what he or she does and get a good handle on what "normal" toddler behaviour is. Your new understanding of toddler emotions and the easy-to-use strategies will give you back your control and leave you feeling like you know what you're doing.
This workshop will change the way you parent, for the better.
"I liked the facilitation – a wonderful approach – gentle – the same as I'm hoping to achieve as a parent."
Hi, I'm Lindsay of Think Feel Decide 
…and a mom of little ones just like you. I also happen to be certified in something called Positive Discipline, which (if I'm perfectly honest with you) has been a life-saver. I am also the author of the parent handbook, The Positive Parenting Framework.
I admit, for the first 16 months or so of this whole parenting thing, I was winging it. When my daughter was about a year and half, it got hard – I wondered "Did the "terrible twos" come early?"
All of a sudden, I had no idea what I was doing. This was hard to admit. I'm a smart person…I should be able to handle a toddler! But I couldn't.
I yelled a lot, lost my temper, and I turned into the parent I never wanted to be. I didn't feel like a good mom. I was so stressed out. I was second-guessing myself and wondering if I was doing the absolute best thing for my little one.
If this sounds familiar (or…if you never want this to be you), this course is for you.
Since discovering The Positive Discipline Program, and branching out into other parenting strategies, I now understand my kids and how they see the world. I have more patience for whatever random cup, block, fist, or emotion they throw my way and I feel capable of handling any situation (even at the park or grocery store).
And I'm happy to share all of this with you in this fun, interactive Four-week workshop.
The Positive Parenting for Toddlers ticket sales has ended!