Bronwyn's Favorite Parts of Being a Doula:
I have loved birth and babies for as long as I can remember!
There are so many aspects of being a doula that I love. It is hard for me to just choose one.
Here are a few:
As a Doula I love seeing the connection between couples. I facilitate a contraction exercise to help prepare couples for labour and to experiment with ways of supporting the laboring mother. By the fifth contraction, I can see couples in their groove, they are working together, and they are a team. It is an honor for me to witness this transition in a partnership. And to see the tenderness that they display towards each other.
I love rebozo. I love that a woven scarf, a simple scarf, can be such a profound tool for labour. It can be used to both support a laboring woman, and comfort her. This is one of my favorite Doula tools.
I love knowing that most babies move in a clockwise direction through their mother's pelvis and into the birth canal. I love that they do this on their own. I find it completely intriguing. How do they know how to do that? I love helping a mother shift her body weight or change positions to change the shape of her pelvis and help facilitate her baby's movements.
I love that for the majority of women, no matter how intense their labour is (be it difficult, hard, painful, joyful, or overwhelming, or some combination thereof), the first time they hold their baby, the intensity of what they've just gone through floats away and they become a mother. They smile, they cry, they laugh, they embody joy and love and everything profound.
I love seeing the ear-to-ear grins that Dads and Partners have when they hold their baby for the first time. I love the pride glowing in their eyes when they look at their partner bringing their child into the world.
I would be honored to share in your birth journey as a Doula, and to support your new family as you navigate the profound change in becoming parents.
Love, Bronwyn
Bronwyn Addico is a Birth and Postpartum Doula, a certified Dancing For Birth TM instructor, a certified Birthing From Within TM mentor. She offers virtual birth and new parenting coaching in addition to her in-class sessions. Bronwyn focuses on empowering her clients to find the tools within themselves to thrive during pregnancy, birth, and early parenting. Bronwyn is a single mother to 2 wonderful kids. She is able to share a wealth of information based on her vast array of parenting experiences.
---
Kathy's Favorite Parts of Being a Doula:

This work is rewarding as I guide others through teaching what labour is, how birth evolves, and what to expect once the baby joins the family dynamic. I help to validate, connect, and empower people to be a part of their birth experience.
I love helping women dig deep inside themselves during labour and supporting them with words of encouragement and touch through the most intense time we call Transition. The energy I feel as a baby is born and watching people become parents brings me much joy.
I love how birth humbles me and the honour I feel supporting a family. Just when I think I know what will happen, labour goes on a different path, and I help navigate that new direction. I am always learning with each family I support. Opportunities to understand a baby's position, mom's position to help baby rotate, and how each labour is unique brings me many teaching moments. To acknowledge life as a new parent is hard and the support, I provide can make all the difference in how each family is experiencing this change.
Supporting breastfeeding is so rewarding to me. This is a learned behaviour that can take time for both mom and baby and requires much love and encouragement. The dynamics of how milk changes to what a baby needs, and the wide range of "normal" behaviour is a favorite part of my work.
My colleagues at Balancing from Birth to Baby are supportive and encourage me to grow and expand my knowledge I can give others. Being a part of a team makes me a better Doula.
Love, Kathy
Kathy Finney is a certified Birth and Postpartum Doula, as well as Stillbirth Doula. Kathy is also an active Breastfeeding Buddy and is a great wealth of breastfeeding support information. Kathy is the mother of two grown sons and runs an autobody shop with her husband.
---
Kourtney's Favorite Parts of Being a Doula:

I have always loved babies. I was "that" girl; asking to hold a baby whether or not I knew the parents. When I became pregnant with my first I fell deep into the world of birth and knew that I needed to do my best to help others through the biggest changes of their lives.
As a Registered Nurse, I am fascinated by the human body and in complete awe of what the female body is capable of creating and growing another human! Making food that is specifically designed for that human! Our body and our baby's body talk to each other without us knowing! Incredible!
What I find even more fascinating is the connection between our mind and our bodies. Changes in our mind make actual, biological changes in our bodies and by making physical changes in our bodies we can calm our minds. Learning how to tap into this and really learn to connect with and listen to our bodies is something I am very passionate about.
The science of labour and birth is what got me hooked, but I fell in love with the heart and soul of labour and birth. It is so much more than a physical experience and this is what I love most about working with families, witnessing the changes within them on their journey to becoming parents. I love that, as a doula, I can help families to feel confident, connected, and supported during such a vulnerable and wondrous time. The moment when a new person is added to the world is a once in a lifetime experience and I am honoured each time a family allows me to be a part of it.
I am delighted to be a part of such a wonderful team of women
Love, Kourtney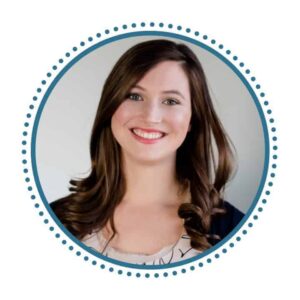 Kourtney Legg RN knew after the birth of her first child, that she was meant to be a Doula. When not working with clients, Kourtney spends time volunteering as a Breastfeeding Buddy and being with her adorable children.
---
Anna's Favorite Parts of Being a Doula:

I am fascinated by birth's capacity for emotional transformation. I am equally enamored with the strength and shapes of the body that make the hard work of bringing another life into the world possible. However, I love most that birth is where we see these two collide, that emotions are physical, too. I love finding just the right spot on a woman's back that lets her lean into the contraction instead of away from it or finding the right affirmation that gives a woman power to get through the next contraction.
I am an encourager at heart. I loved that work of figuring out how to be what they needed to come back down to earth, navigating their mind and body together with them. And that is what I love about birth – connecting that deeply. I love getting to know each person during their pregnancy, then getting to know them all over again during their labour. I love being there for people, and birth is where I get to do it best.
I also love helping families feel prepared and competent, helping others know themselves and their bodies better, unraveling some of the mystery of the experience. You can never know it all – there are always surprises, and I love that, too. I love that each person is so unique, and yet, I love that I learn from each birth story how to be a better guide. I love that every birth is different, that every woman is different for each of her births.
I love that for all their differences, the end of every birth is much the same – exhaustion and gratitude and pride that spurs one on into parenthood
Love, Anna
Anna Kuepfer Wright has been learning about birth since she was four years old and heard her brother's first cry. She has a BSc in Health Studies. Anna promotes wellness by supporting low-resource pregnant women in KW on their journeys into parenthood.