Bronwyn's Favorite Parts of Being a Doula:
I have loved birth and babies for as long as I can remember!
There are so many aspects of being a doula that I love. It is hard for me to just choose one.
Here are a few:
As a Doula I love seeing the connection between couples. I facilitate a contraction exercise to help prepare couples for labour and to experiment with ways of supporting the laboring mother. By the fifth contraction, I can see couples in their groove, they are working together, and they are a team. It is an honor for me to witness this transition in a partnership. And to see the tenderness that they display towards each other.
I love rebozo. I love that a woven scarf, a simple scarf, can be such a profound tool for labour. It can be used to both support a laboring woman, and comfort her. This is one of my favorite Doula tools.
I love knowing that most babies move in a clockwise direction through their mother's pelvis and into the birth canal. I love that they do this on their own. I find it completely intriguing. How do they know how to do that? I love helping a mother shift her body weight or change positions to change the shape of her pelvis and help facilitate her baby's movements.
I love that for the majority of women, no matter how intense their labour is (be it difficult, hard, painful, joyful, or overwhelming, or some combination thereof), the first time they hold their baby, the intensity of what they've just gone through floats away and they become a mother. They smile, they cry, they laugh, they embody joy and love and everything profound.
I love seeing the ear-to-ear grins that Dads and Partners have when they hold their baby for the first time. I love the pride glowing in their eyes when they look at their partner bringing their child into the world.
I would be honored to share in your birth journey as a Doula, and to support your new family as you navigate the profound change in becoming parents.
Love Bronwyn
Bronwyn Addico is a Birth and Postpartum Doula, a certified Dancing For Birth TM instructor, a certified Birthing From Within TM mentor. She offers virtual birth and new parenting coaching in addition to her in-class sessions. Bronwyn focuses on empowering her clients to find the tools within themselves to thrive during pregnancy, birth, and early parenting. Bronwyn is a single mother to 2 wonderful kids. She is able to share a wealth of information based on her vast array of parenting experiences.
Melissa's Favorite Parts of Being a Doula:
The first birth I witnessed was the arrival of my youngest nephew.
My sister had invited me to stay with her family for 6 weeks around the time he was due to be present at her birth and to help with prenatal and postpartum support.
Living from away from family, she had decided with her first child that she would hire a Doula to offer birth support, in lieu of trying to arrange family visiting around the elusive due date. She hired the same Doula to be present for her second pregnancy. And when she introduced me; I was hooked on the idea of being present to support families in having an empowered birth experience.
I love helping establish a rhythm in birth for Moms (and partners) to find their groove when labour starts to build. To foster a calm and positive birthing environment I identify my client's fears and strengths ahead of time. On the big day I incorporate words of inspiration, breathing techniques, visualization, and the power of touch to help Moms feel supported and empowered. Bonus: I've got stellar upper arm strength from my perfected hip squeezes over the years!
One of my favourite moments is getting to witness a parent falling in love with their child for the first time. It's like watching a light click on in their eyes, or a transformation of their body language as they hold their little one close and breathe in the smell of their baby's hair. Despite seeing this moment again and again, every time it stirs complete bliss in my soul to observe the creation of these precious connections.
I would love to be part of your birth journey and help your family as you go through the joy and learning curves as a new family.
Love, Melissa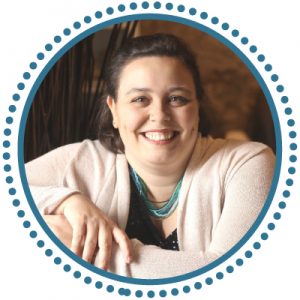 Melissa Bowman is a certified Birth and Postpartum Doula. She also has a Bachelor's degree in Business Operations, and Project Management.  Melissa has taught childbirth classes, and provided labour and postpartum Doula support to Kitchener-Waterloo and surrounding area for several years. Melissa has completed her second level of Usui Reiki training and is currently studying to become a Registered Massage Therapist. She shares her time and love with her partner, 3 step-children, 3 dogs, and her vegetable gardens.