This service is the perfect solution if you don't have family or friends who are able to watch your older child or children while you are in labour.
Feel the peace of mind knowing that your family is well cared for while you bring their younger sibling into the world.
Our Childcare for Birth Package includes:
A prenatal appointment to meet your children, learn their routines, and familiarize with your home
On-call for your due date time period
Twenty-Four hours of child care support while you are in labour
Can be used within a 48 hour time period so if you need to return to the hospital or see the doctor after baby is born you have assistance for that too.
Text updates during your labour so you know your child is doing well
Backup support with one of our experienced Doulas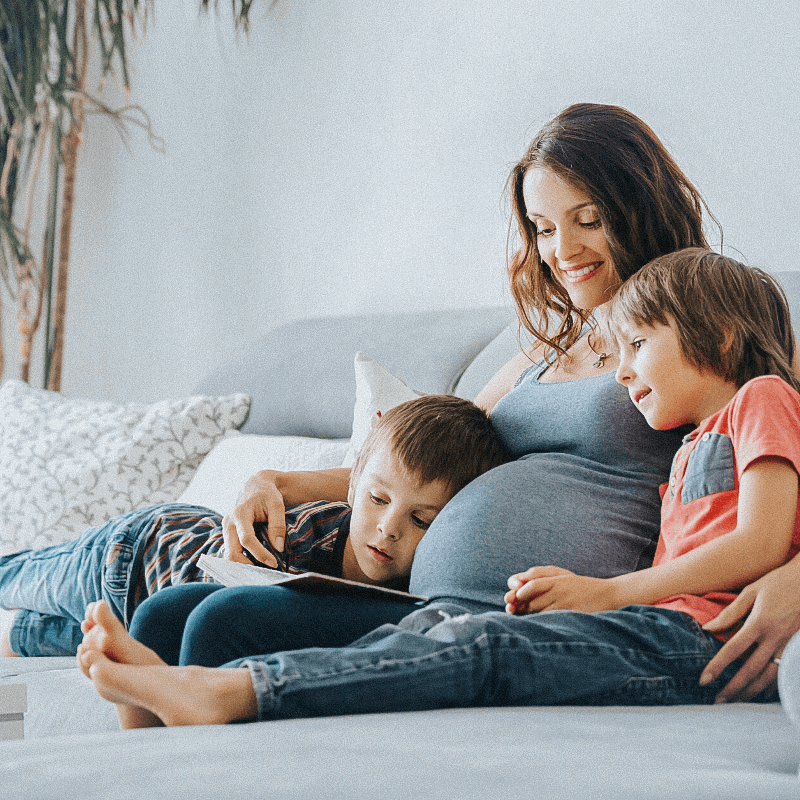 Our childcare for birth services is offered by Early Childhood Educator and Postpartum Doula, Victoria Wright.
Victoria began university with the goal of becoming a kindergarten teacher like her mother. As she gained more experience working as a nanny to help pay for school, her desire to have a positive impact on families became more focused and her passion became encouraging families throughout their child's development. She started this journey initially by working as a preschool teacher at an outdoor preschool, where she also gained a deeper appreciation of the importance of nature and fresh air in mental health and well-being and children's development. However, she knew this job would be temporary as she longed to work more directly with parents and families.
During a conversation with her sister-in-law, Victoria learned about the role of a postpartum doula and immediately she knew this was the next part of her journey. She enrolled with DONA International to complete her postpartum doula training and add to her resources to support families as they help their children develop and grow.
Victoria looks forward to meeting your children and helping to care for them while you are welcoming their new sibling.
We know that choosing someone to watch your children is a deeply personal decision. That's why we offer a free, no-obligation consultation. We connect via phone or video chat to discuss what type of support you are looking for and how we can help. It's your opportunity to ask questions and get a sense if we're a good fit.
I didn't have a chance to say it before, but thank you so so much for helping us out! It was such a great relief to know that our daughter had great care. I was able to focus on my labour and not worry about her. We really cannot thank you enough.