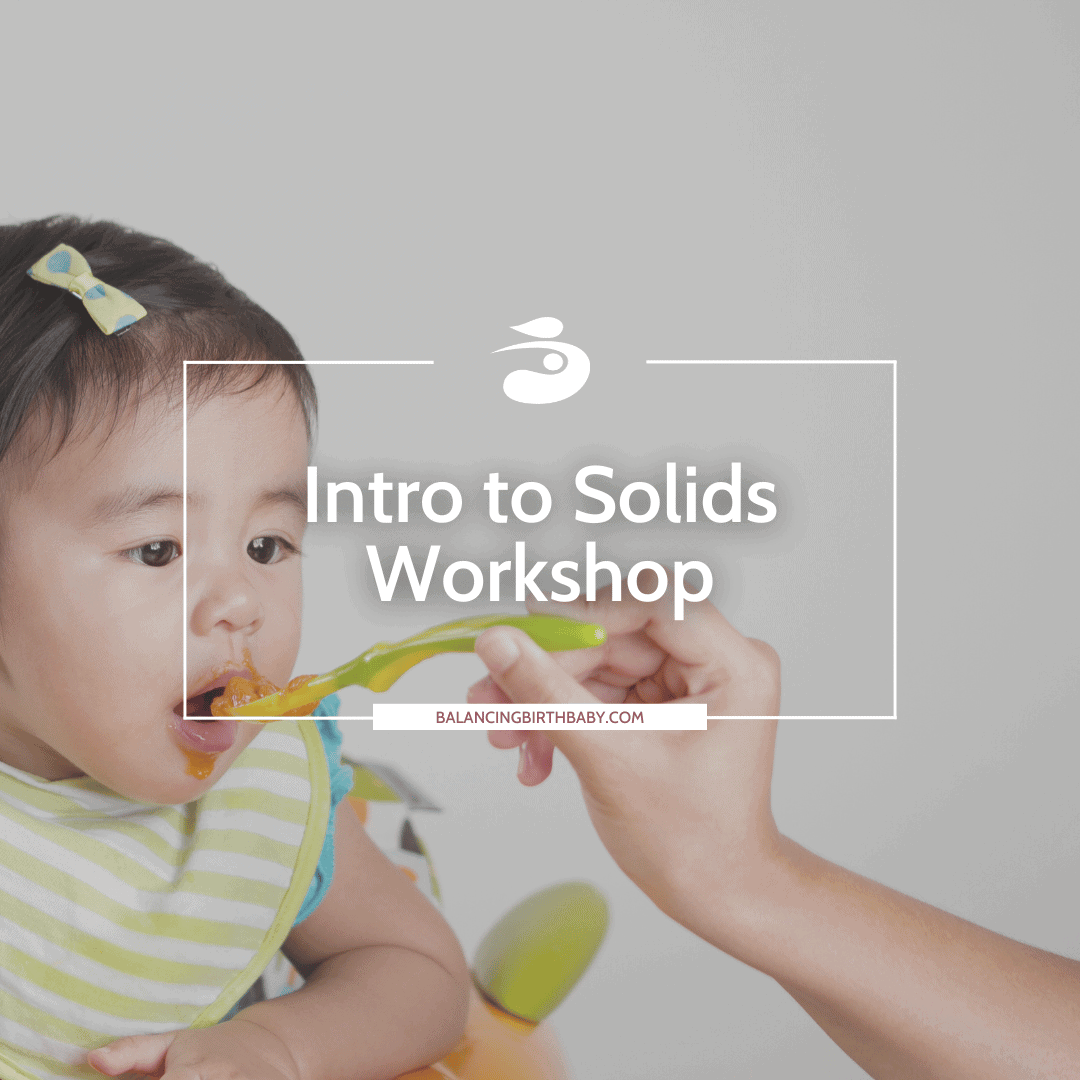 Intro to Solids Workshop
May 10 & 17 12:30 to 2:30pm
A two-week virtual workshop for parents of children aged 4 to 6 months!
Is the idea of introducing solids to your infant overwhelming? What about when your baby gets a bit older and starts to become picky?
This two-part virtual workshop will give you expert guidance and practical tips on how to start feeding your infant and how to raise a happy and healthy eater.
No one wants meal times to be a battle. Family meals should be a pleasant experience for everyone. This workshop will provide you with practical advice and tips to help you raise a happy and healthy eater to make meal-times stress-free!
The two weeks will cover:
Signs of readiness to start solids
Common allergens and how to introduce them
Feeding methods – purees verse baby led weaning
Important nutrients to consider in the infant years and toddler years
The division of responsibility in feeding and intuitive eating
How to handle snacks, sugar and picky eating
Recipe demonstrations & more!
You will receive resources and tip sheets including: Choking hazards, meal and snack suggestions with recipes, and example feeding schedules.
You will also have the opportunity to ask questions before the sessions begin to make sure we cover everything you want to know.
The workshop instructor is Christina Iaboni, a registered dietitian for over 10 years. She facilitated prenatal education classes for new moms for several years, teaching them the importance of proper nutrition for themselves and their babies.  She is also a mom of two and loves to get her kids involved in the kitchen to teach them more about nutrition, food and building healthy eating habits.
The event cost covers two people to attend.