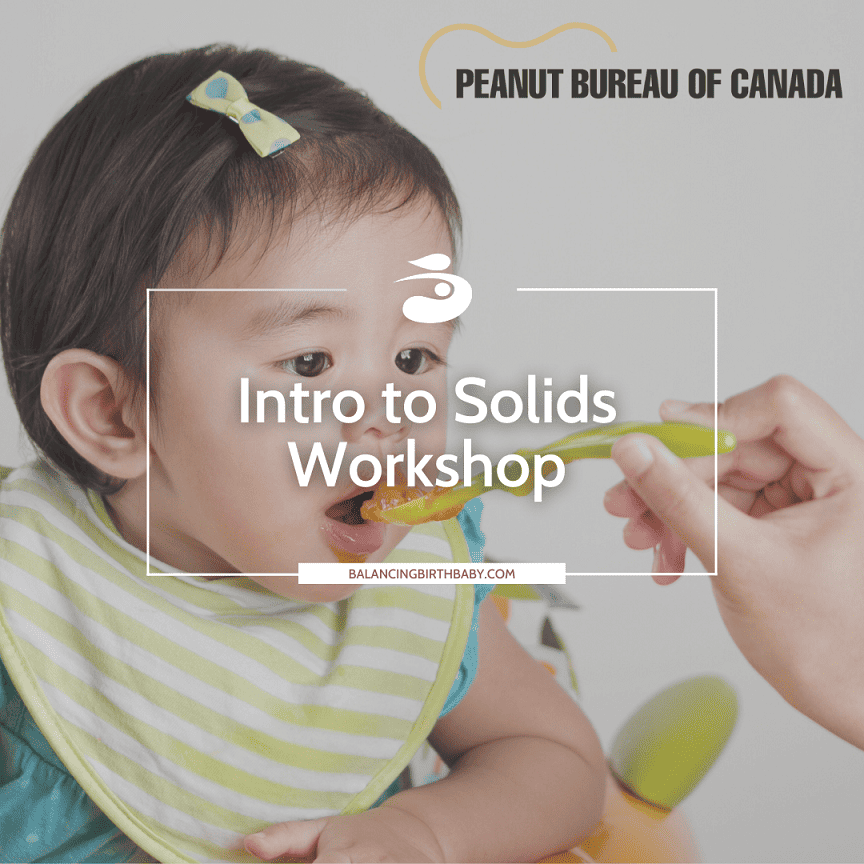 Intro to Solids Workshop
November 2nd, 10am
1-hr FREE workshop for parents of children aged 4 to 6 months!
If you recently had a baby or are expecting, join us on November 2nd from 10 to 11 am for a free webinar on Introducing Solids and Common Food Allergens. This one-hour webinar facilitated by Christina Iaboni, a registered dietitian, will give you expert guidance and practical tips on how to start complementary feeding.
We will cover:
Signs of readiness to start solids
Which foods to start with and why
Important nutrients to consider
Common allergens and how to introduce them
Feeding methods – purees verse baby led weaning
Responsive feeding
Recipe demonstration & more!
You won't want to miss this!
*This workshop will be recorded for those who sign up but may not be able to make the live session
The workshop instructor is Christina Iaboni, a registered dietitian for over 10 years. She facilitated prenatal education classes for new moms for several years, teaching them the importance of proper nutrition for themselves and their babies.  She is also a mom of two and loves to get her kids involved in the kitchen to teach them more about nutrition, food and building healthy eating habits.
This workshop has been generously sponsored by the Peanut Bureau of Canada
The event is free, register today to secure your spot!