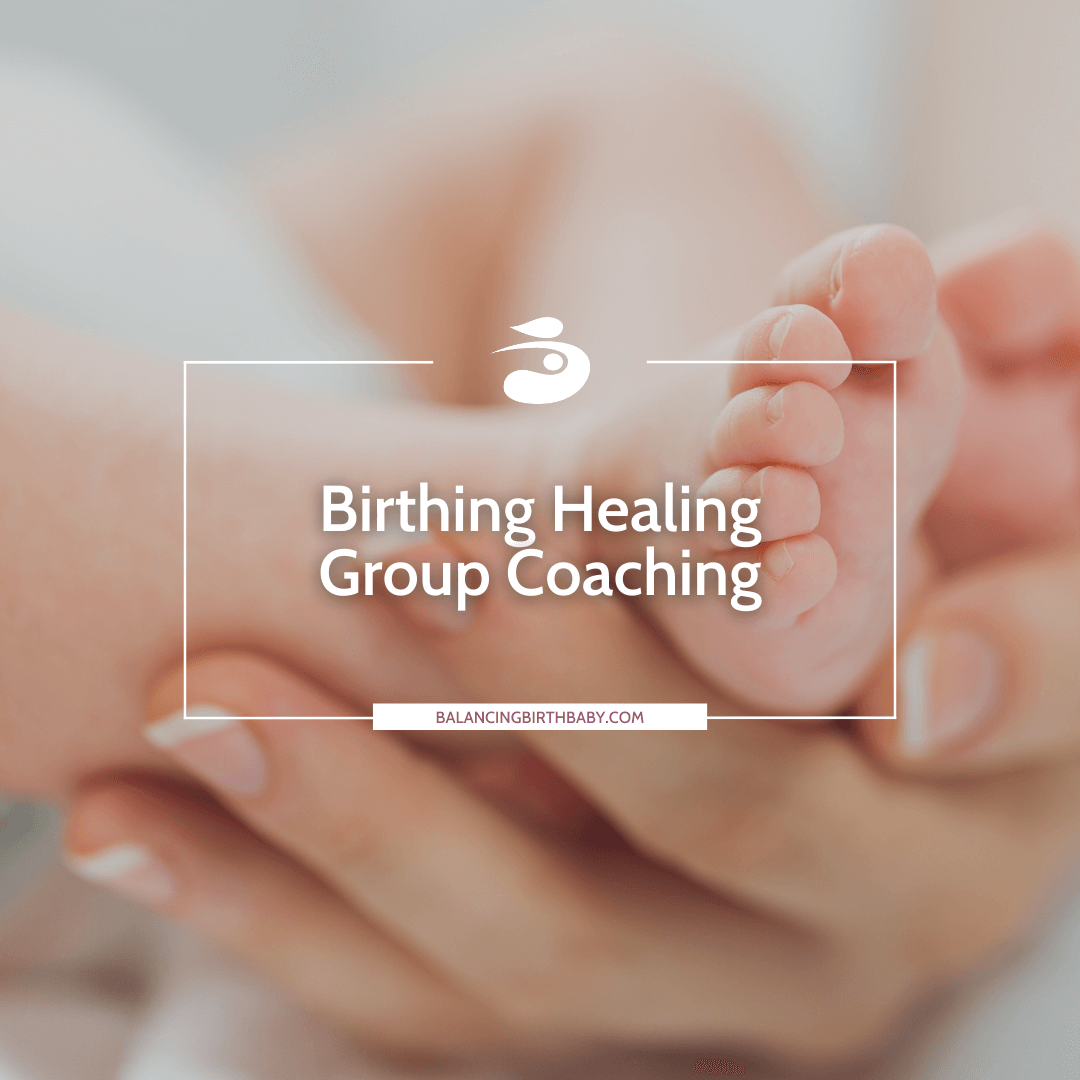 Birth Healing Group Coaching
November 2, 9, 16, 23 2023 8-10pm on Zoom
Work through your birth experience in a small group virtual setting.
Over these four Zoom sessions, we will uncover the root of your feelings about your birth, and other issues that your birth created, and overcome the moments that have hooked you.
A private Facebook group is offered for all group coaching members to continue the work together in between calls. This program includes a workbook journal so that you can work through the exercises in between the group calls.
When your birth experience does not go as expected or planned, or unfortunate events occurred, it can leave you feeling angry, sad, anxious, remorseful, and even isolated from those you are closest to.
When you think about your birth, do you feel:
Disappointed? Angry? Frustrated? A deep sadness? Shame? Guilt? Betrayed?
Did your birth experience make you feel afraid or out of control?
If so, then please join us for this special program.
This Virtual Birth Healing Group Coaching Program over Four Weeks is designed to:
Help you resolve any negative moments in your birth
Be able to look back on your birth and feel positive about it
Have a tool kit to continue to do healing work on your own
Work through your birth experience so you can look forward to birthing again (if you are hoping to have more children)
Help you share your birth history with your supports and care providers
"Bronwyn's birth trauma workshop allowed me to see my experience through a different lens. Her gentle leadership through the exercises provoked me to inquire within myself, on a deeper level than I had been able to do on my own. This experience has kick-started my journey to healing."
Bronwyn Addico, offers virtual birth healing coaching. She has designed this workshop to use the skills she shares with her private clients around the world.
Through the use of journaling, art therapy, and mindfulness exercises, Bronwyn will help you assess your birth experience. You will work through the moments that feel the most triggering and explore the beliefs that those moments have created. Start to renew trust in yourself and your body.
Connect with Bronwyn and the other participants in between the weekly calls through a private Facebook group. If you are unable to attend the weekly calls they will be posted in the group to watch later.
Also included is the Birth Healing Workbook that Bronwyn has created to help her clients process this experience.
"Bronwyn is very understanding, patient, and insightful. She is a great listener who provided a safe space for healing and gently challenged me to explore feelings and experiences. I was given very practical suggestions that were relevant to my particular experience and current situation. Bronwyn was flexible and was able to address and discuss all of the issues that I brought up. After having done the Birth Healing Coaching program with Bronwyn, I no longer clench up and feel overwhelmed when thinking of my traumatic birth experience. I feel a calm distance from it and I am able to let go of strong negative feelings used to be very raw and painful for me. It was an important part of the healing process for me and made a big difference going into a subsequent birth. I am no longer gripped with fear and suspicion."– Mary W.
Bronwyn has years of training with the Birthing From Within program that also includes a focus on birth healing work. She has been a full-time practicing birth and postpartum Doula since 2016 in this community and has taught childbirth classes in our region since 2014. In addition, Bronwyn's second birth was a traumatic experience. Her work to heal was part of what inspired her to take the training she has and work with women throughout their birth and parenting journey. Please note that Bronwyn is not a social worker.
If you want to learn more about Bronwyn's process, she has written two blog articles about birth healing HERE and HERE.
If you have any questions about this special day, you can contact Bronwyn directly HERE
This class is delivered over 4 evenings, November 2, 9, 16, 23 2023 8-10pm on Zoom. Your registration is for all 4 classes in the session.