Not sure what to get the expecting mother in your life? Wanting something more useful or creative than another cute outfit for baby? Look no further! Check out our list of helpful and memorable gifts for expecting families, featuring Canadian, local and small businesses! All of these can work during the holiday season, as baby shower gifts, or anytime you want to show the expecting families in your life some love.
And if you are expecting, share this list with your friends and family! Take the guess work out of gift-giving – they will love knowing that they are giving something really useful!
Gifts for Before Baby Arrives:
Prenatal Classes: offering the gift of education for expecting parents will help them feel prepared and ready for birth and baby. We've got the widest range of classes in the region. If a whole class is out of your budget, a gift certificate towards one is a great option!
Pregnancy Massage can help ease those aches and pains as pregnancy progresses and help mom feel relaxed and at ease. The Natural Way Clinic and Encompass Health and Wellness have RMTs that specialize in prenatal massage. A gift certificate for a massage would also be an appreciated gift post-partum – along with an offer to babysit so mom can get away to the massage for an hour.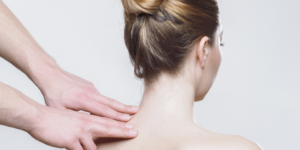 Prenatal Yoga is a great way to physically prepare for labour as well as feeling relaxed and renewed during pregnancy. One of our favorite yoga options is The Branches yoga studio.
A rebozo scarf: this is an incredible tool to wrap around the body in a variety of ways to help alleviate pregnancy aches and pains, facilitate with comfort for birth, and aid in postpartum healing. Bronwyn doesn't attend a birth without one as a doula!
A DIY Pregnancy Survival Kit: put together several items to help get through pregnancy. I would include some essential oils like lavender and peppermint, a heating pad, Epsom salts, jasmine lotion, a few pregnancy and birth books (some favorites are Birthing From Within, Active Birth, and Ina May's Guide to Childbirth), warm fuzzy socks or slippers, red raspberry leaf tea, and of course chocolate! If you love this idea but time is limited, order one of our amazing premade Birth and Postpartum Essentials Bags. These kits have everything a new mom needs to recover from birth and help with bonding with her baby!
A Dressed to Deliver Gown: these comfy nightgowns are great for pregnancy, a wonderful garment for birth, and the perfect breastfeeding outfit for the first few weeks with a new baby.
A prenatal photo shoot: if mom doesn't feel beautiful with her pregnancy a prenatal photo shoot will help her see how gorgeous and glowing she actually is. Some local photographers we recommend are Images By Dee and Mae Villatoro.
Birth Box Rental: this jam packed box has everything mom and dad will need to get through their birth experience. We call it a Doula in a box because it is everything our Doulas bring to a birth!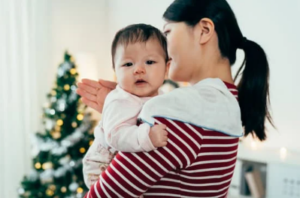 Gifts for After Baby:
Naked Nursing Tank: This Canadian-made tank turns any shirt into a nursing shirt! Help the new mama in your life feel more comfortable nursing in any situation with this tank that keeps her midsection covered. It will also save her the cost of buying a ton of new nursing shirts!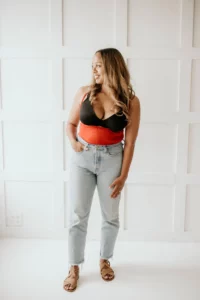 Meal Delivery Service: a gift certificate to MVP Meals means that mom and dad have healthy meals to enjoy when they are too busy with their baby to cook. MVP Meals is run by a chef and a holistic nutritionist so they can accommodate dietary needs and sensitivities. And most importantly, their food is incredibly delicious!
All new moms and dads wish they had an extra set of hands. By giving them the gift of a postpartum doula you can provide that. Postpartum doulas can help with baby care, breastfeeding issues, emotional support, post birth processing, sleep issues, and light housekeeping.
A gift certificate to Cedar Lily. This isn't just ANY bra store. Andrea will come and do home visits after baby is born and get mom set up in the right nursing bra. She can also convert regular bras into nursing bras. And bonus is that mom doesn't have to leave the house to get properly fitted.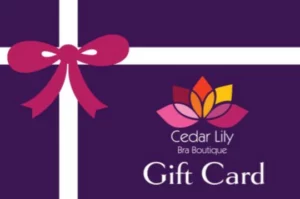 A pair or two of warm, comfy pyjamas. Mom will definitely appreciate this the first few weeks when she is mostly housebound and nursing.
Depending on whether the mom had a vaginal birth or C-Section there are lots of gifts that can aid with recovery. For a vaginal birth, check out our online store for gifts for every budget, including a Padsicle Kit, Postpartum Healing Bath Kit, or The Fanny Pack. For a C-Section, moms would love some High- Waisted Underwear or some Scar Balm. 
For breastfeeding moms, a Haakaa silicone breast pump can help them save that precious liquid gold to build a freezer stash or to feed babe while mom has a much needed break. Easy to clean and super portable, many new mamas swear by this product.
Gift certificates to the couple's favorite restaurants for couple time and the offer to babysit when they are ready for date night (it might be a few months).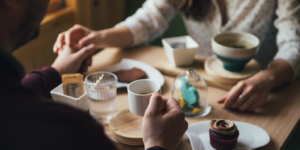 Gifting one or two of these ideas will be dearly appreciated by the new parents in your life.
Happy holidays!